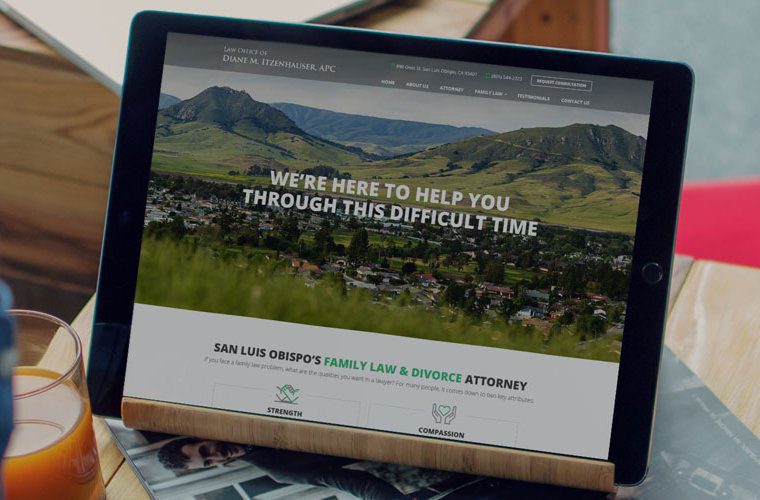 Your website design has a directly impact on search results. If you're familiar with the term "SEO," then you're probably also familiar with the term "keyword." Keywords are major components of SEO for lawyers, but they are not the only ones.
If your law firm website design is poor, keywords might not help you rank higher on relevant Google searches at all. User experience and website design are more important to Google now than ever before. Their focus has shifted from catchy phrases to valuable and usable websites.
But how exactly does an attorney website design affect SEO? We'll let you know below.
User Experience is Key
You might think even if your website is objectively bad, getting click-throughs will help your search engine ranking regardless. In fact, user experience can have a huge impact on your SEO.
But, this isn't exactly the case. Google keeps track of something called "bounce rate" that can negatively affect your ranking on Google searches. Bounce rate essentially means that users clicked on your website, but then immediately clicked the back button upon seeing it.
As you might guess, websites with high bounce rates (i.e. ones where searchers routinely press the back button upon encountering the site) are rated low by Google. This certainly incentivizes you to create a lawyer website design that immediately appeals to potential clients.
Additionally, Google records how long someone stays on your website to influence their page rankings. The longer someone stays on your website, the better it is for your SEO. In order to ensure that people stick around for a while and avoid hitting the back button, your website needs to:
Be navigable
Have good content
Look professional
Provide value
Offer good info (but not too much)
Avoid broken pages
It's also important to sort of guide your visitors to the pages and information you want them to see. Obviously, the first page they encounter (often the homepage) should immediately draw their attention.
But any subsequent pages should be easy to get to and should also provide valuable information. Having a blog and routinely updating it is also going to improve clickthrough rates and time on site.
As it turns out, a well-designed website isn't just for show anymore.
Keep up with Coding
In addition to the look and function of the site, it's also important to optimize coding for SEO. Yes, Google cares about coding too.
Not all HTML code is created equal, and if Google can't decipher the code, then it may penalize the website. But, there are a few easy things you can do to improve your law firm website design with coding.
Title tags, 55-word descriptions for each page on a website, can go a long way. They let search engines know what the page is all about so that they can include it in any relevant queries.
Heading tags are also important for two reasons: search engines use them to contextualize the content and readers use them to find the specific content they want.
That being said, updating the code isn't easy especially if you have barriers in the way. Content Management Systems (CMS) really open up your legal website design capabilities, because they give you the power to update:
Content
Video
Images
Tags
Offers
Callouts
Without a good CMS, you may be hamstrung. A CMS can continually keep visitors interested and engaged in your content. It also means that your website will look and feel exactly how you want it to at any given moment.
Don't Neglect Responsiveness
Mobile devices make up a key share of searches, and if your website isn't designed with mobile in mind, then you could be losing out on visitors. A responsive website design for attorneys is valuable because it means that your page will be viewable from virtually any device.
But, it's also important for basic SEO reasons. Google has now started penalizing websites that don't have a mobile-friendly, responsive design.
So, even if your website is technically stellar on a desktop, it may still be docked by Google if you neglected a responsive design. Responsive design can drastically improve your bounce rate and time on site metrics as well.
In the end, website design for law firms is not something you should take lightly. It can play a major role in SEO and help you get the visitors and, eventually, clients you need.
Is your website impacting your SEO for the better? Let us evaluate your website for free and recommend how to increase your search ranking. A few tweaks can lead to big returns. Give us a call today.