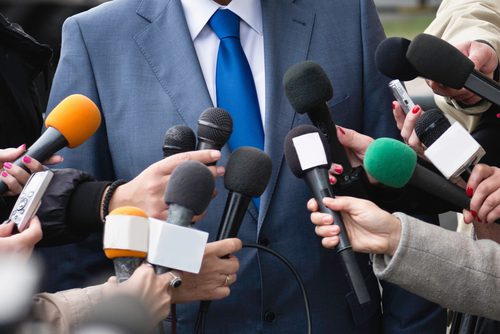 As a law firm you have a lot of competition and the value of getting your website on the first page of Google cannot be underestimated. But in Google's never ending battle to be "more human" the search engine giant is now placing more value on social signals and quality content than the number of backlinks, or other technical SEO elements, a website has.
As Google continues to adjust their algorithm to deliver more relevant results, the rise of "Digital PR" is beginning to transform the way we look at online marketing. Here's what it means for your law firm.
What is Digital PR?
Public Relations has always been about generating buzz in the hopes that a magazine or newspaper will pick up and feature the story. In the same way, "Digital PR" takes traditional PR techniques and combines it with SEO to boost search rankings and improve website domain authority. As we all know, building quality backlinks is an extremely important part of SEO. Digital PR works to achieve backlinks (or "placement") on high ranking sites by creating buzzworthy stories that news sites will want to feature. So instead of building links on mediocre directory and listing sites, Digital PR builds online authority by creating real stories that online news sources will want to share.
Why Is It Necessary?
The gap between SEO and PR is shrinking with every Google algorithm update. Now once valuable SEO tactics such as aggressive link building are frowned upon by Google. Law firms that don't stay ahead of online marketing game are often left puzzled when Google penalizes their website for trying to manipulate pagerank with "blackhat" techniques, or failing to update their online marketing strategy altogether.
If your law firm strives to create thought provoking content and generate honest conversation, you will not only stay relevant in the eyes of Google but you will also differentiate yourself from your competition. Digital PR allows law firms to earn online coverage from high domain authority news sites and rewards their websites with ethically created inbound links.
Digital PR gives law firms a way to build their brand, share interesting content, and gain press coverage all while simultaneously boosting online search authority. The rise of Digital PR further blurs the line between real world and online marketing. Community events can now be translated to an online article and even a brief local news interview can have an accompanying post on the news site.
Keep in mind that as with any new marketing strategy, Digital PR takes creativity, hard work, and time in order to be successful. If you need help with law firm SEO, contact Elite for more information.