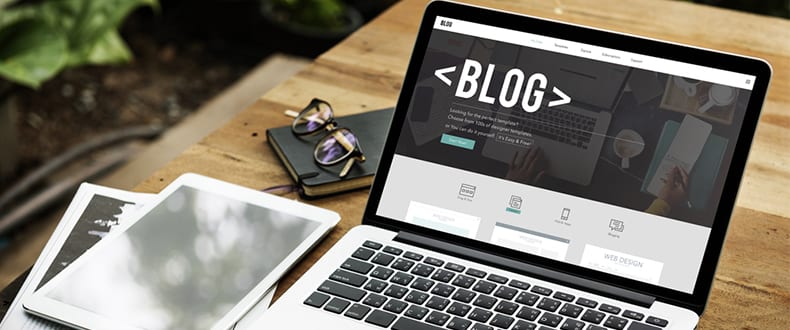 Every business that wishes to have a solid web presence should add blogging to their list of weekly marketing tasks. However, for lawyers blogging goes beyond generating content for the sake of keywords and search engine rankings. Lawyers should look at blogging as an opportunity to establish credibility, build a reputation, and brand their business.
As we all know by now, blogging is a great way to improve search rankings. But it can also help lawyers convert the casual site visitor into a client. How? By wowing them with legal expertise. When lawyers take the time to create thoughtful content they'll not only attract search engines to their site, but people looking for legal assistance as well. Insightful blog posts and those that contain meaningful information will help you promote thought leadership and establish expertise in a particular area of law.
Lawyers can boost their credibility by providing readers with advice, guidance, and helpful resources on a particular topic or area of law. If offering legal opinions via blog scares you as a lawyer, try penning a unique perspective on a current event or breaking down the latest legal happenings in layman's terms. This is a great way to show visitors that you stay up on current events and are passionate about the law.
Once a lawyer finds their "voice" blogging can be a great way to stand out from those other buttoned up and outdated lawyers out there. Many law firms resort to cold websites with confusing legal lingo that can intimidate just about anybody. By creating content that speaks to an audience lawyers can give their law firm a personal touch. Nobody wants to deal with a robot when going through a legal matter, so use your blog to readers the human side of your practice.
Contact us for more information on how you can promote your law firm online.