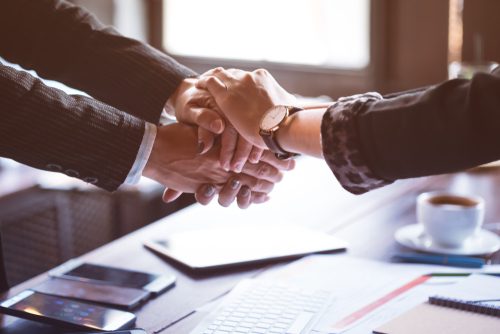 Managing a legal website is not a "if you build it, they will come" kind of situation. Think of a website as a digital business card – it must have the most updated information and be present at some of the most popular social networking events in order to stay relevant. Once you've invested in a professional legal website you need to begin marketing your site in order to attract more clients and build a thriving firm. Here are 5 key ways you can strategically market your law firm's website online.
1. Review Sites
Nowadays, more and more people are turning to their peers for recommendations for everything from restaurants to professional services. That's why it's now more important than ever to list your law firm on review websites such as Yelp and Avvo. Once your website is in working order make sure that the contact information on these sites is updated with your latest website address, your physical address, and all phone numbers so that people can find and review your your company.
2.  Basic SEO
SEO isn't always easy, but a few basic tactics can help you get headed in the right direction. SEO combines website structure with correct content usage to make it easier for Google to index and rank your site. Here's what you need to know:
Page Title

– The title of your web page. Keep it precise and under 70 characters. Be sure to include the topic and location the page is targeting.

Meta Description

– The brief summary you see on Google's result page. Using only 160 characters explain the topic of the page and the location you targeting.

Header Tags

– Use Header Tags (H1, H2, etc.) to outline your website's content and make it easy visitors to find what they are looking for at a glance.

Internal Linking

– Use Internal Linking to make your website flow. Link together pages using keywords as anchor text to help guide your visitors to the next relevant page.
3.  Social Media Presence
To put it frankly, social media is here to stay. So it's best to incorporate it in your weekly business tasks sooner rather than later. Law firms can leverage social media to connect with potential clients, share legal news and information, and build their brand online. If managed correctly, social media can help you stand out amongst other law firms and provide your clients and potential clients with a new way to communicate and connect with your company.
4.  Tap into Contacts
Regardless of how long you've been in practice chances are you have a good sized contact list of friends, family, and past clients. Use this list as your referral base, as they are the most likely group of people to send you qualified leads. Send your contact list a monthly or quarterly email blast announcing office news (such as a new website or employee), case settlements, or even a summary of your newest blog posts. This will help keep your law firm top-of-mind with your contacts and make it easier to ask for referrals and reviews.
5.  Paid Ads
And lastly, there are paid search ads. Using Google Adwords you can market your website even further by purchasing those sponsored ads you see at the top and on the side of search results. Google Adwords is not cheap, but it is the fastest way to improve your website's visibility and drive more traffic. Paid ads are best left to those firms that have a substantial marketing budget and plan to hire a professional legal marketing team.
Need help marketing your law firm website? Contact Elite for more information.