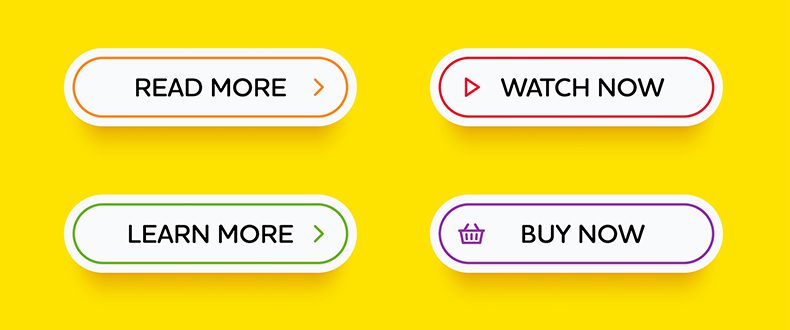 Your call-to-action ("CTA") is the most important piece of information you can have on your website. It tells your visitors what to do and entices them to become a client (or at least an email subscriber). Of course, people do have short attention spans so you need a call-to-action that stands out. That is where image-based calls-to-action work best.
Gone are the days of the "click here" call-to-action buttons. You now need stunning visuals to get people's attention and let them know why they should do business with you. Visual content has become a staple of content marketing and as such an image-based CTA has become the norm.
When working with WordPress, you are in luck. There are numerous plugins available that create great visual calls-to-action. Here is the list of our favorites.
1. Click To Tweet
Click To Tweet is a plugin that allows you to create content that readers can tweet with a simple click. Instead of tweeting the title of a post, you can create quotes and other information from your article for people to tweet.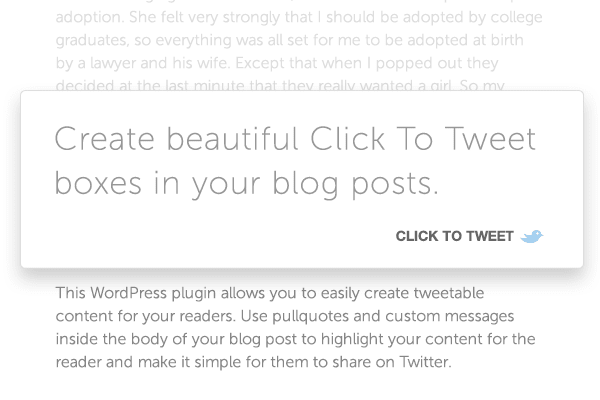 Click To Tweet boxes can be added anywhere in the content. You can set them up with hashtags and your Twitter user profile so that one click gets your content shared.
2. Popup – WP Popup
Many people frown when I mention the term "popup." However, popups are some of the most effective CTAs out there. Popup – WP Popup allows you to create popups with unlimited links, timed popups, and exit popups.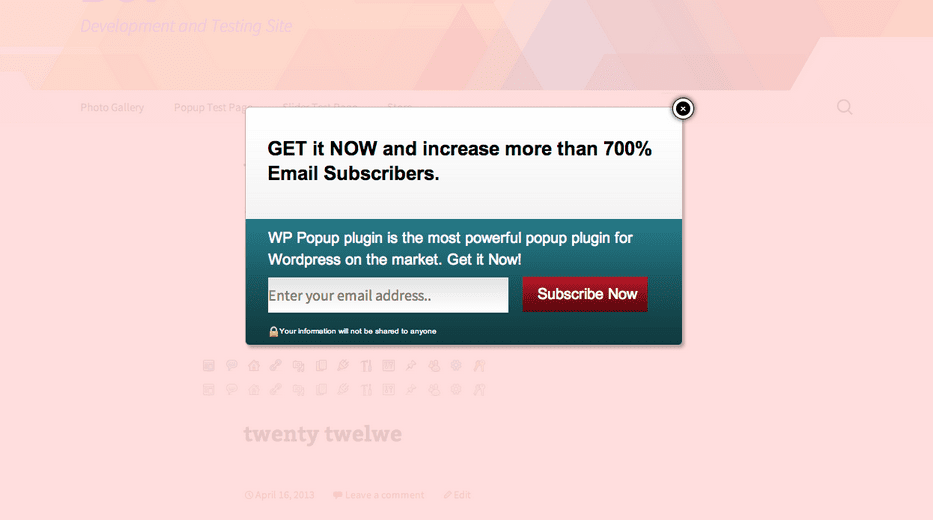 This is one of the best plugins to use for generating popups on your site. Use this to increase conversions such as email subscribers.
3. Hello Bar
Hello Bar is a small CTA image at the top of each page of your website. It is hidden in a way that does not upset people who hate popups, yet still visible enough to create a call-to-action that entices people to click.
You can see from the screenshot that it is inconspicuous but still displays a call-to-action that most people will see and likely click. The idea here is to help convert people without throwing a popup in their face.
4. Scroll Triggered Boxes
Scroll Triggered Boxes allows you to slide boxes (or fade in and out) in front of your readers. You can program them to appear at any point including a specific time on a page or when scrolled to a selected point on a page. You can also customize each message on each page so your CTA does not have to be so general.
This is the plugin you want to use if you like the conversion rate of popups and have the time to create custom messages for different areas of your website.
5. WordPress Calls to Action
WordPress Calls to Action is an all in one solution for those looking to gather leads, send them to landing pages, and convert them, all at the same time. It allows you to build an email list, drive people to specific areas of your website, and ultimately convert them. It also allows for A/B testing of landing pages so you know what is converting and what is not.
For attorneys, this plugin is recommended when you want to sell a book you have written or collect information for class action lawsuits. You can use a single page to describe a specific case and have people sign up if they feel they qualify as a member of that class. Or, you can simply generate leads to sell a book or build your email subscriber base.
6. Social Warfare Social Sharing Buttons
If you have a blog, you must have social sharing buttons. People are not going to share your content unless it is easy to do so and the easiest way is to click a call-to-action. There are numerous plugins you can use, but the most popular and best we found is from Social Warfare.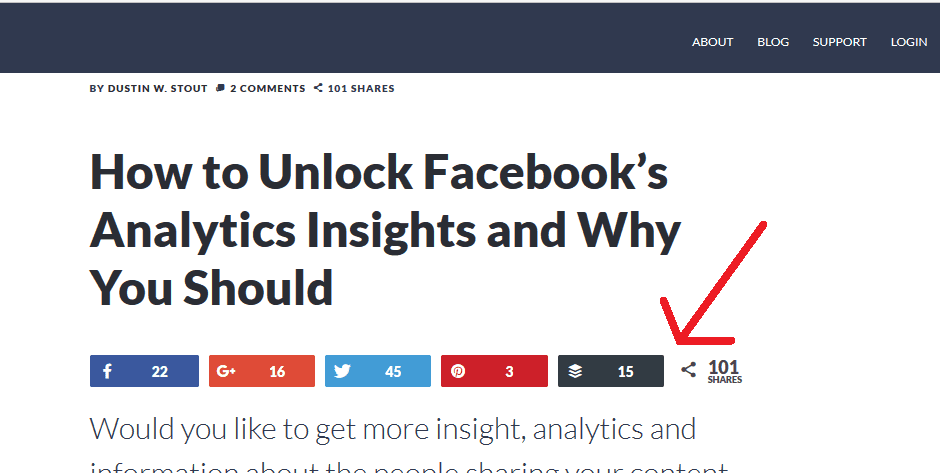 You can see that social buttons are generated at the top of your posts. You can also get the premium version of the plugin which scrolls the sharing buttons at the bottom while readers scroll. This allows them to share at any point while reading the content.
7. SumoMe Image Sharer
SumoMe Image Sharer is similar to Social Warfare, but it focuses on images as opposed to posts. It displays a Pinterest, Twitter, and Facebook symbol on your images so people can click and share the images while writing what they want in the post. This is for the social media user that is more sophisticated and likes to put their own words to images they share.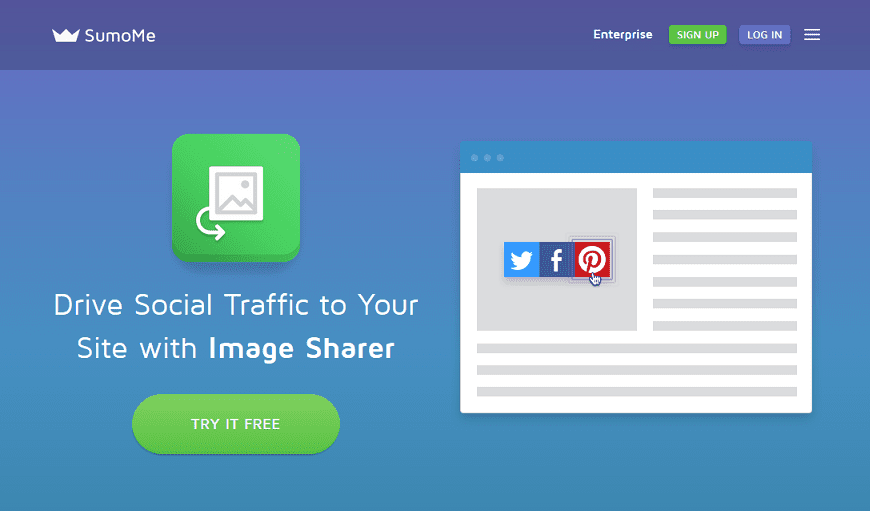 SumoMe Image Sharer is an app within the SumoMe plugin so if you do not already have the full plugin you will want to download it first. Good news is SumoMe has many more apps you can add on that will help with your conversion rates optimization.
8. Opt-In Content Locker
Already have an email subscription service where you collect and send emails? Then this plugin is for you. WordPress Opt-In Content Locker allows integration of various email services to allow you to collect email addresses.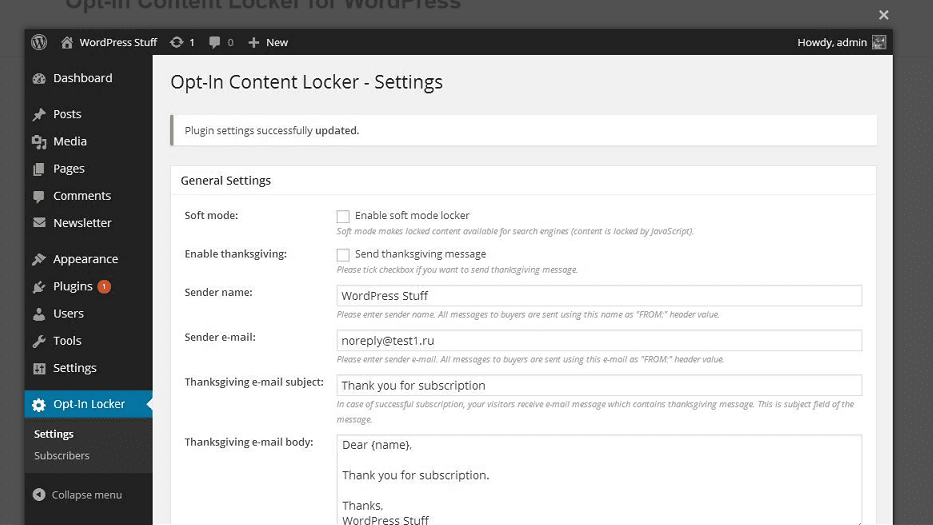 This plugin integrates with companies such as MailChimp, iContact, GetResponse, MyMail, Sendy, and Campaign Monitor to name a few. If you are already creating opt-in forms with these services, then Opt-In Content Locker will allow you to integrate them directly into your WordPress site.
Summing it Up
Regardless of the plugins you choose, keep in mind that visual calls-to-action lead to more conversions than simple text CTAs. You do not need to include all of these plugins, but including some will lead to increased leads and ultimately customers. Play with various combinations of these plugins until you find the right ones that work best for you.