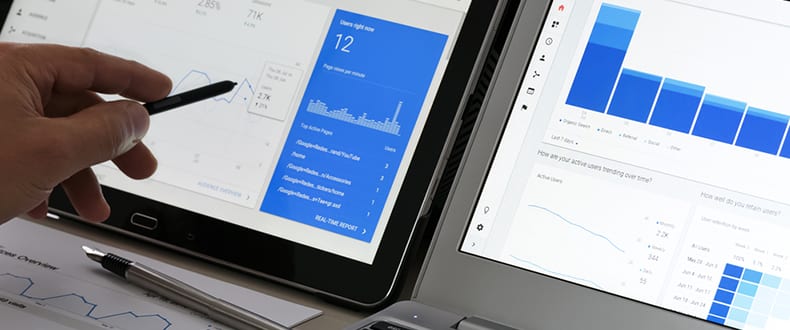 Search engine optimization (SEO) is an important part of any content marketing campaign, yet there are many misconceptions about the practice. The days of keyword stuffing are long in the past, but search algorithms still use keywords as a basis for rankings. For professionals launching a content marketing campaign, it's important to understand how keywords factor in today's environment.
Although algorithms constantly shift, there are a few basic things that every business should know while creating websites, blog posts, and articles. Here are a few of the most important things every content marketer should know about SEO.
Quality Content Wins
Search engines win when customers are happy with the results of their searches. Realizing this, algorithms now reward high-quality content over pages with sparse, poorly-written text. It's important to invest time in producing information consumers will want to read if you hope to win out over the competition in searches. If you post a video, include a translation on the same page and focus your video content on topics that are likely to attract people looking for your products or services.
Keyword Research Is Crucial
Before you post the first word of text on your site, it's important to know which keywords you should use. There are several free keyword planning tools that will tell you the best phrases and words to work into your copy. A law firm promoting its personal injury law services, for instance, could enter those words into a planning tool and see that consumers most often search for "personal injury lawyer" and "personal injury attorney."
Links Build Authority
Businesses focus most of their SEO efforts on their own pages, but 75 percent of search engine ranking is determined by outside content. When someone links to your page, algorithms see that as adding authority to that site and boosts its visibility. Spend time guest blogging and writing content for online publications, including a link in your bio with each post. When you upload content to your own page, link to other items within your site.
Mobile Is Here to Stay
More than half of all Google searches are now conducted via mobile devices. This means your site must be optimized for mobile, but it also affects the way customers search. Location-based searches are growing in importance, especially if your company is one that is likely to attract someone who is looking for businesses nearby. Use geo-location-based keywords to ensure that your page comes up first whenever a customer searches for you in a particular region.
Think Long-Tail Keywords
Search rankings are based on the way customer searches, which can often be in a long, disjointed series of words. "Kitchen cabinets white new" or "SUV black 4-wheel drive," for instance. With long-tail keywords, businesses can anticipate how customers will look for the products or services they sell and deliver keywords that match. This also helps businesses utilizing paid search marketing, since they'll pay less for more specific keywords that don't have as much competition.
Customers Come First
Search engines spend so much effort customizing each user experience, it's difficult for marketers keep up. But businesses that focus on making each customer interaction with their sites as pleasant as possible tend to do better in search rankings. As Google and Bing continue to refine the search experience to match a customer's location, device, and personal search histories, it will become more important than ever that brands tailor content to their ideal audience.
Results Take Time
Experienced marketers know that real marketing efforts yield slow results. This is especially true of content marketing campaigns, since many businesses have stiff competition within their industries. Marketers should plan a long-term strategy and continue to work at it, expecting to gradually see positive results. By monitoring analytics and seeing how many click-throughs they're getting, brands can tweak their campaign to be even more effective.
Although the search landscape is constantly changing, marketers who use winning SEO tactics will create content that consistently ranks well. With high-quality content and the right keywords, a business can outrank the competition, reaching new customers who will then click over to learn more about its offerings. While results take time, ongoing content creation can be something as simple as a blog that offers customers actionable information they can use.