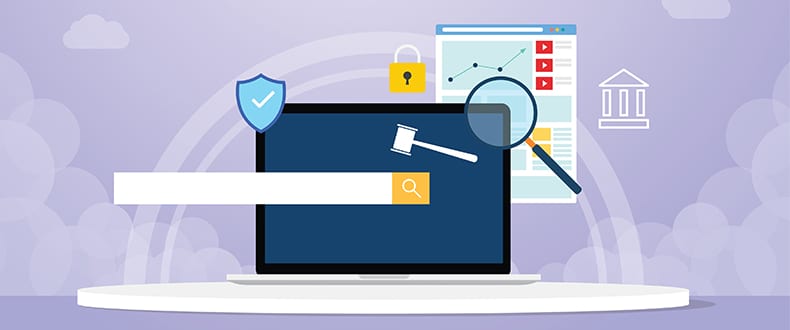 There are lots of aspects of SEO you have to take into account. On and off page optimization have to be considered. But just because you address every area of your SEO campaign doesn't mean that you're doing everything right. The chances are you are making mistakes. This guide is going to go into five of the major mistakes SEOs make that can be easily avoided.
Keyword Stuffing
Keyword stuffing used to be the act of filling your article with every single variation of a keyword in a bid to let Google know that you exist. This is rare to see today, but keyword stuffing takes another form. Even adding four or five keywords to an article can come under this definition.
Google believes that you shouldn't have more than one or two keywords. The semantics will naturally follow along afterwards as you write naturally. Concentrate on writing naturally around a subject and the keywords will come.
Title Tags
Having too many or too few title tags comes under the same category as keyword stuffing. Search engines will read from left to right, and they will only really take into account the first three or four words. If you don't have these three or four words, Google will essentially make a guess. Too many and you're wasting your time.
Meta Description
Your meta description can turn into one big mistake. First of all, if you don't have one at all Google will just take the first few lines of your page, which may not be relevant or engaging. Alternatively, you may stuff it with keywords, which will lead to you being penalized by the Google machine.
But do meta descriptions really matter?
Meta descriptions have the potential to be powerful for the human eye, even if Google doesn't place much emphasis on them any longer. They are your chance to engage people and to insert a call to action. Studies have shown that they still increase the number of clicks you can get.
Anchoring Text
Many SEOs fail to rank high because they don't have the right anchor text. When you are hyperlinking posts on your page, you can fall into the trap of having irrelevant anchor text. This may be because you're trying to stuff a link into a post where it has no business.
Work on anchor text through trying to match the title of the page you are linking to as closely as possible. This will help you to keep that positive ranking.
Alt Tags
Alt tags may seem like a small part of SEO, but they actually have a huge influence on ranking. Whenever an image doesn't load, an alt tag will leave a little description telling the person what the image was of. From Google's point of view, an alt tag tells them what an image actually is. Their bots are unable to process JPEG and other image types.
Make sure your alt tag is simple and straight to the point. What is the picture of?
Conclusion – Review Your SEO Arrangements
Every so often, you should go out of your way to review your SEO arrangements. You aren't necessarily doing anything wrong, but you may not be maximizing the resources you have at your disposal.
Google changes its algorithms all the time, so it makes sense to act to make sure that you are still doing your very best to maintain a high ranking. Your SEO arrangements are important, so call in an independent SEO firm to manage it, or brush up on the main trends in SEO right now.